Covered California Basics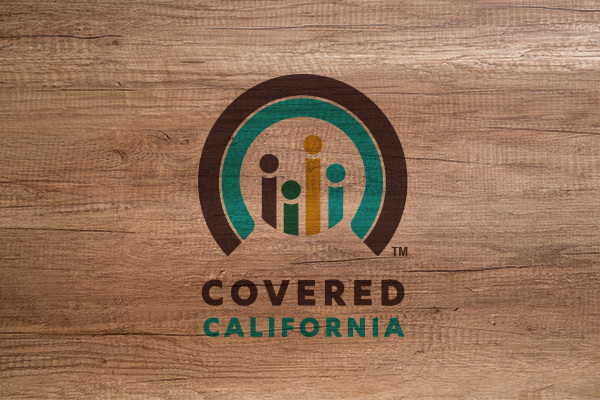 Our goal with your Health Exchange Page
We know that insurance can be frustrating, and complicated. Generally when we need to make a decision, time is limited and if we are not sure what we should do, we can really get in a tight situation and possibly loose out on coverage. So our goal is to help by offering some advice and to give you an idea of what to expect. We also provide you with resources and a Certified Agency that you can reach out to if you would prefer to have someone examine your specific situation.
In addition to providing this information at no cost to you, we can help manage your Exchange plans. We are paid by the Insurance Carriers, you would receive no bill and absolutely no additional cost to your insurance... Just extra service and help.
For Direct Help, Click Here
The Health Care Reform Act
Know as PPACA or the ACA, which stands for the Patient Protection Affordable Care Act was written to strengthen your protections, simplify your plans and provide coverage to all legally present persons.
Here are a few resources if you would like to have a copy of the law:
The Affordable Care Act, through the Congress Library
Reconcillation Act, from the U.S. House of Representatives
But sometimes when things become simple, other areas become complicated. The exchanges are just that, they make comparing plans and finding coverage options easy, but that is where the easy stops. Enrolling, and keeping your coverage can become pretty complicated.
The hard part of enrolling through the Exchanges such as Covered California are the following:
Understanding what is counted in your household income.
Projecting income and preparing for being way off in your estimated income.
Getting help as married and filing separately, or jointly
Getting sidelined by being enrolled into Medicaid or MediCal.
Having your account frozen.
Knowing what to do if MediCal is non-responsive in a timely manner.
Cancelling your insurance plans so you do not receive two bills for having two plans.
Understanding if you have Dental and Vision in your plan.
Updating your Household information.
Getting a plan started on the first of the next month when you are past the cutoff date.
Being aware of what or when a qualifying event applies to you and how long it lasts.
Choosing to have an enrollment counselor, certified agent, or go it on your own, and understanding the benefits of each.
Reaching Covered California when you need help, or understanding if you should be reaching your insurance carrier.
In addition to having help through an Insurance Agency, can I allow a family member or friend to help with my Medical Coverage Managment?
To try and answer these, we are going to break these down by each Bullet Point.
Understanding what is counted for Income:
First you need to know who is shared on your taxes, generally everyone in a household or who is declared on your taxes will be counted. You will need to tally up everyone's income, including investment income, disability, unemployment and for the most part anything that is taxable.
How to count your income for Health Credits on the Exchange
Who is counted in your Household Income?
Can Employer related insurance disqualify me or my family from receiving Tax Credit Help?
Projecting your Income for Tax Credits and Subsidies:
This can be really hard for some people, we do not all have predictable income or always steady positions. What you want to do is base this off of last years earning, if you know you are going to make more you should record your income as is. If you think your income is going to skyrocket, you can defer your Tax Credits until you file your Taxes. That way if you earn your way out of Tax Credits to purchase Health Insurance called APTC, you will not be fined when you file taxes if you did not qualify at the end of the year.
You can always make adjustments or updates during the year, but you want to be conservative.
If your income is projected too low, you will run the risk of being shifted to MediCal, and I say risk by the way that you were really hoping for Private Coverage through a Top Carrier like Blue Shield, Health Net, Anthem, Kaiser, or Oscar Health.
Here are a few Links to search for additional information:
Estimating your Income, from the IRS
How to estimate your expected Income for Exchange Health Plans
Married and I want to receive Tax Credits:
First, you must be filing Married Filing Jointly, any other way will disqualify you for help, unless you are separated... There may be some wiggle room for separated persons. You will need to count each others income, and if one is offered coverage at work, you will need to know if it is considered affordable by that employees wages to their premium only. If it is affordable, we are sorry, but you most likely will not qualify for financial help.
I got blindsided by MediCal, what do I do?
If you were expecting the plan you chose and ended up in the MediCal system, you will first need to check your income. If your income is out of the MediCal range, you will need to call your Social Worker. If you can not reach them, you may want to talk with a broker that has experience in getting these resolved by working with and through Covered California or the Exchange in your state. But until it is resolved, you will be on a Medicaid type of coverage.
Here are some links for Medicaid and MediCal:
What is Medicaid called in my State?
Is my Income within Medicaid or MediCal limits?
My Exchange, or Covered California Account got Frozen...
You are going to need to first figure out why your account is frozen. It could be something simple like a wrong social security number, or you may have clicked a yes that should have been a no on your enrollment link. Or it could be more complicated, Medicaid, the DOD, IRS and Homeland Security have authority over the Exchanges. If something is not matching their systems you are going to need to address it right away. Sometimes the Exchange can help, but these may be better handled by working with a Broker or Agent, as they have internal access that can help speed things up for you.
Here is a little additional information about General Health Insurance and your Plan Benefits.
I can not get ahold of Medicaid, Medical, or my Social Worker:
If you can not get a response, and you feel that you have been wronged, or you need a decision NOW, you are going to need to file a complain, or a request for a hearing. Depending on how you word it will let government officials and the exchanges know the urgency of your request. We have helped families that had very urgent needs, and we are happy to say that Covered California responded in a day and by working with other agencies, we had the problem fixed in a few days.
What about cancelling my plan?
Cancelling coverage is tricky, on one hand we don't want to pay 2 bills for the same month. But we also don't want to cancel coverage and end up with no insurance for a whole month. The best way to handle this is to get documentation in the way of Confirmation Numbers, Billing Records of Payment, and Member IDs stating your new coverage will start... lets say next month on the fist. Then before the first of the month, you will need to then call or have your Broker call the Exchange and cancel the coverage for you, and state the last day of coverage you want.
If you do not do this, you will receive two bills the following month, and many carriers can not or will not retract it. Although we have gotten some carriers to retract their bill, when coverage comes through the exchange, it is very difficult, even for us at times.
Do I have Dental and Vision in my Health Plan?
If you are under 18 years old, yes you have Dental and Vision coverage with your Health Plan. Otherwise, no you do not, as you are an adult... Sorry.
Updating Household Info:
Normally this is pretty straightforward, you go into your account, or have your agent make an update by the report a change function. Sometimes the Exchanges change the name or location of this button depending on what coverage you have. So you may need to call if you can't find it, there are to many scenarios to list here by the way of the whereabouts of these buttons... Actually, they seem to change frequently with new website updates, also, you want to use google chrome.
Can I qualify for a plan next month, and what are my timeframes?
This depends on your reason to enroll into a plan, if you moved you will need to have your application in by the cutoff date which is the 15th of the month before the month you want coverage. If you lost group coverage or had a few other situations, you may qualify to have a plan start the 1st of the following month. Make sure you select the right option when you upload your application, just one wrong choice can put you out an additional month for no coverage.
Generally, if you have a qualifying life event, you have 60 days to find coverage, so take care of it right away, and make sure you have the documentation to prove that event happened. Without proper documentation, you will either not get enrolled or possibly get terminated, normally at the worst time possible (that is when we find out our coverage is gone... when we try to use it). So, we are not trying to be funny, most of our calls for lost coverage come from the doctors office.
Should I have help or should I run this on my own?
This one is totally up to you, if you prefer to not have help and you know how to navigate between Carriers and the Exchanges, you might want to manage this one on your own. But, if you want help, or wouldn't mind an extra set of hands, a certified enrollment councilor can at least get you started. Or a Certified Agency can set you up, help you choose a plan, manage documentation for you, and help with Carrier and Exchange disruptions or questions.
Sometimes people that tried to set up their own coverage ended up running into big problems. At the end of the day they ended up delegating access to their account with us, and we were able to fix things quickly. So you may have that as an option too.
Should I be calling the Exchange or my Insurance Carrier?
This is a hard one to answer, there are so many things that can happen to your application on the exchange that can impact your coverage. So you may be making several calls to both if you have a problem. But if its drug related, chances are the problem is related to you app and you will need to first call the Exchange like Covered CA. But if a Doctor is out of network, or some procedure is not being covered, you want to call the Insurance Carrier.
Again, we provide help, guidance and solutions for each of these sections. We can and do totally manage each of these situations where we are legally able to. If you have questions, shoot us an email or a call, and if you would prefer to have us just handle and wrap this up for you, we are here for that too.
How do I allow a Insurance Agent, a family member or a friend access to my Covered California Account?
This is normally very straight forward, if you have an active Covered Ca Account, and you want an Insurance Agency or Brokerage to help with the Management and aid in correspondence, you can delegate access to the agency. To delegate access, login to your account and search for Local Help, and search for a specific (ex. Jessica L Dreiling Agent) and select delegate access to my account. Just call and let us know you did this, so we can begin helping with whatever is going on.
If you want to allow a family member or a friend access to your account as well as the ability to call Covered CA just fill out "this form" and send it to Covered Ca. If you want this form to be handled promptly, just email it to us and we can get it to the proper channel, but please include your email and phone number, because we will need to update you on the progress.
While you are here, go ahead and check out your rates, and see what plans may be a good fit for you at our Quote My Exchange Plans Link. If you want help, let us know.
Further Resources for Exchange Based Plans: