Covid-19 Corona Virus Update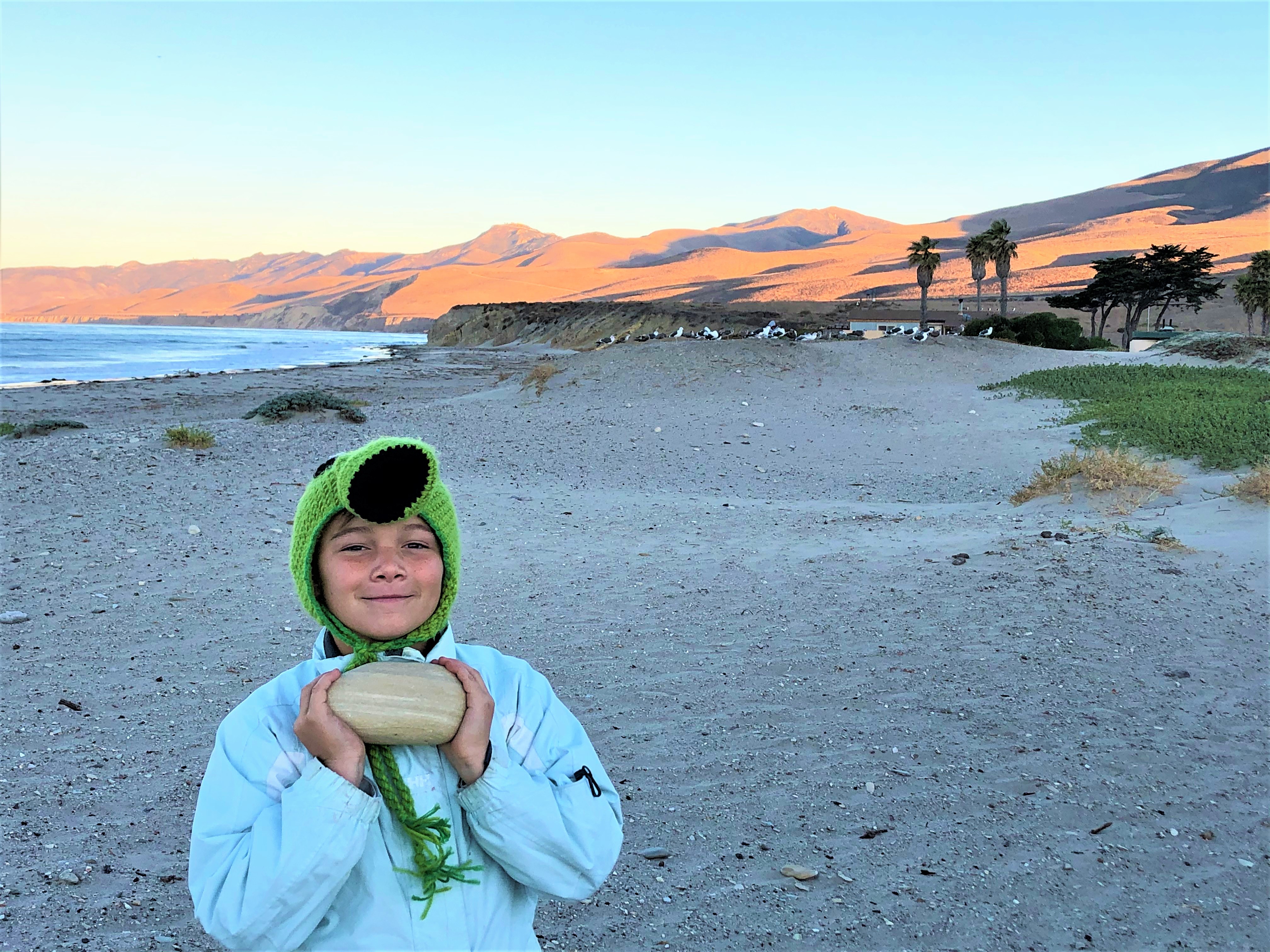 Thoughts for the day about your health insurance and the new Coronavirus COVID-19, from Jessica L. Dreiling, March 2020
Below are your links to Small Business Relief, Health Insurance COVID support, and Health Supplies information
Recent Update, This is an ongoing list of resources to help you navigate the Implications and Impacts of COVID-19 on you and your business. Please use this resource frequently, and note that we will be updating this page regularly.
Face Masks Available to our visitors, through our strategic partner Kilogear Cut, Kilogear is manufacturing Face Masks to slow the spread and save lives. We want to thank Kilogear for taking the time and expense to save our backsides. Please visit Kilogear to find your face mask and avoid contracting and spreading COVID.
Anthem's proactive approach, if your doctor orders a COVID-19 Test, Anthem will waive your Co-Pay and Deductible, 3/12/2020. Anthem's recommended online health virtual appointment for COVID-19
Blue Shield of California, 3/16/2020 update; BSCA is waiving copayments for most of your Teladoc Health Virtual Visits. This allows you to receive care, advice and prescriptions over the phone or on a facetime call. To login or register for Teladoc click here for BSCA members.
Blue Shield News center for COVID-19, Coronavirus update
3/16/2020 Jessica L. Dreiling update, to our clients, I know that things are becoming very difficult and uncertain. I wish I had the answers, but what I can do is try to help. For any of our clients that need help getting food or related items, if I have the ability to gather from the market supplies, I will drop them off to your home if I am able to get there. I am fairly young, and I can risk getting sick at the market, so if you have no one to help let me know. Daniel Dreiling.
3/7/2020, Health Net of California Update; Health Net is waiving cost sharing for COVID-19 related services including Tests, Screenings, Doctors Office visits, Urgent Care, Outpatient Hospital and Emergency Department Visits.
3/17/2020, Kaiser is doing a lot to care for the ill and to prevent COVID-19. They will likely be waiving any testing co-pays for the COVID-19 Test, and they are also launching and currently testing possibly vaccines and treatments as we speak. So please wish them luck, as a vaccine or cure would be fantastic news.
Kaiser will also be moving elective non-essential surgeries to another date (Most Likely). This is to prevent you from being exposed to the Coronavirus by chance. They will also be expanding their facilities in preparation for a possible influx of the sick. For now, if possible, I ask us to please use the urgent care or a telemedicine service wherever possible to avoid impacting our Emergency Rooms and Hospitals unless of course we have a life threating situation. I am not a doctor, I am just asking that we be cognizant of where we utilize care and the impacts it will have to others if it is not an emergency.
3/17/2020, The Head Kaiser Rep for our area has also volunteered to help our clients that are in need of food and basic necessities along with us (This person up and offered to help, we did not even get a chance to ask for help). For now, I will withhold the persons name, only because I did not ask for permission to mention this here. But, we owe a HUGE thanks to this REP who offered to help on his own time. Also, please remember, we are really trying to help our Frail, or At Risk clients first. We do want to help everyone, but some people really have no ability to care for themselves in this situation and we want to make sure they have help, as does our Fantastic Kaiser Rep. Thank you Kaiser.
3/18/2020, Oscar Health is performing a free Risk Assessment & Care Plan to help advise and study the COVID-19 Spread and ultimately how to stop it. I have used this tool it is very easy and depending on your answers you will have customized advice for yourself. Oscar is also providing free testing to their health members, and they are providing testing location centers to all members and non-members of Oscar Health. Please click on the Risk Assessment & Care Plan link above and see if you should be talking to a doctor today or where you can receive testing.
4/1/2020, Guide to the Small Business Owners CARES Act. from the U.S. Senate Committee on Small Business @ Entrepreneurship,
4/1/2020, Small Business Administration, Find Help
4/1/2020 Small Business Resources Page
4/1/2020, Types of Loans avalible to Small Businesses, U.S. Small Business Administration Link.
4/2/2020 Small Business Administration Loan Form (Paycheck Protection Program Application Form) SVA Form 2483 03/20
4/2/2020 Economic Injury Disaster Loan Application
4/2/2020 U.S. Small Business Disaster Home/Sole Proprietor Loan Application
4/2/2020, Where to Upload your Small Business Loans (SBA)
4/3/2020, Get your Corona Virus Test, Covid Test available to our local community
4/22/2020 Cedars Sinai offers Urgent Care Visits and COVID Updates. Urgent Care Locations are Beverly Hills, Culver City, and Playa Vista. Please click here for Cedars Sinai's Latest Updates.
How will the Novel Corona Virus impact you when it comes to your Health Care Insurance Coverage?
First, we need to understand that a Corona Virus is what causes the Common Cold or Flu, it is transmitted from animals to humans... But by now you probably already know that.
So far this Flu Season there have been almost 700,000 deaths from the Common Flu, but COVID-19 is different, it is Novel, which means it is unique, the unique description is because it is new.
Health Insurance Carriers are truly concerned about this development, but not because of the bottom line. Insurance companies are a business and yes they do need to make money. But they are built and operated by people who care for others and have families just like you and I. What the Insurance Companies are doing is that they are offering expedited help to those that are infected with this disease, they are becoming an instrumental part of our society in combating this rampant virus.
So, what are we too do?
First and foremost, make sure you have Insurance in place, if you do not, get some now. You likely qualify if you live in California, so do not delay. Second, you want to understand how your coverage works, and what a hospital visit will look like if you have an emergency.
We have Insurance so we can check that box, what else can we do, after all, it seems like institutions are really freaking out!!!
Well, I would suggest gathering information from only reputable sources in the way of what you allow to impact your decisions and guide your concerns. The CDC, Mayo Clinic, WHO, John Hopkins and many other leading bodies of infectious disease are where I would recommend you start and finish. You can also get advice on healthy living and nutrition to aid in your resistance of this darned virus. Health Insurance Companies will also release valid information for the intent of dissemination to the public.
Isn't it time to panic?
No, and NO and NOOO, panic never helps, do not panic, you will likely make a situation worse if you loose your cool... You might want to just breath, take in the information and make the best level headed decisions you can. Perhaps get your house in order, take care of a few things that should have been handled before, even if it is something like setting up a will, a trust, or purchasing life insurance. But do it within reason, make sure it meets what your needs were yesterday and what they will be in a year, 10 or 20 years and perhaps more.
Now I know people are making a run on food and basic supplies, and perhaps its a good idea to stock up, but not because we are freaking out... Rather because we are aware that there might be a slight tightness on supplies for the next week or more. So maybe just get what you need, and not too much more, if we all go crazy, then there will be families with no ability to find what they need. So hopefully we can be considerate, but pragmatic, not greedy or hoarding, but just calculated on what we really need for an extra week or what ever we may require... Require being the optimal word here.
Here is a link from the CDC on how to prepare for COVID-19
But how bad is it? Its got to be worse than they are telling us...
So, I would be cautious of relying too heavily on various types of media. First we pretty much know what we are going to hear, that its bad and its not being reported on how bad it is and that it is worse and even then still worse. If anyone gets up and says the slightest bit of optimism, they are immediately smoked in the public eye. We can expect to hear that people are passing left and right, but we wont really hear about a country when the only thing dropping quickly are the amounts of the newly infected. I am not saying that some countries have this under control, I am just saying that we will hear about the bad situations first. When bad news hits, it seems like the worst case scenario is the only one we hear about, until an even worse worst case is proposed.
What are you saying, I shouldn't worry?
No, I am not saying that, I personally have almost accepted the fact that perhaps the majority of us will be infected by this virus. But I am going to do my best to make a decision not on fear, but yet still with caution and respect of others. I will be careful, but not jumpy, and I think at this point, I will pull my news from articles mostly. I may limit my live TV intake, it has a way of effecting me emotionally, and that is the last thing I want my family to have is a father who is visibly afraid in front of his children, who are looking to their father to say "were going to be ok" and look like they believe it.
Oh, and I am not saying it's not ok to be afraid, I just want to encourage others to keep their fear in check, and make sound informed decisions.
On that note, I would like to comment to our employers, and thank them across our nation for allowing their business associates to go home, to limit the spread of this disease and to care for their families. I am also certain that many employers are able to reassure their staff that things will be ok, and we will get through this. Even as the Governments will likely stop Transit, Gatherings and many other activities. Please remember, the Government has to crack down on this spread, their job is to make sure you are safe, secure, and treated respectfully of your rights... So even though I have never seen this before, I think our Government is doing this out of concern and caution, but not because everyone will perish if they do not. They are doing what we elected them for, to protect us, and provide a safe place for us to live and pursue our happiness.
I only write this to outline the fact that we want our information in text form from a Qualified Medical Research Institution and not a twitter account for who knows what qualifications or data they have at hand. We know some of us will get sick, we can accept that, prepare for that the best we can, we can try to protect others from becoming ill, but we still must move on...
I hope that in 6 months we will have this Virus Covid19 totally under control. But in the meanwhile: Please be Healthy, Safe, and Look out not only for your Family, but the Families that you haven't met.
Additional Links:
CDC Stop the Spread and the CDC Symptoms of Coronavirus Disease 2019
Local Help for California Residents; the California Department of Public Health