Medicare Simplified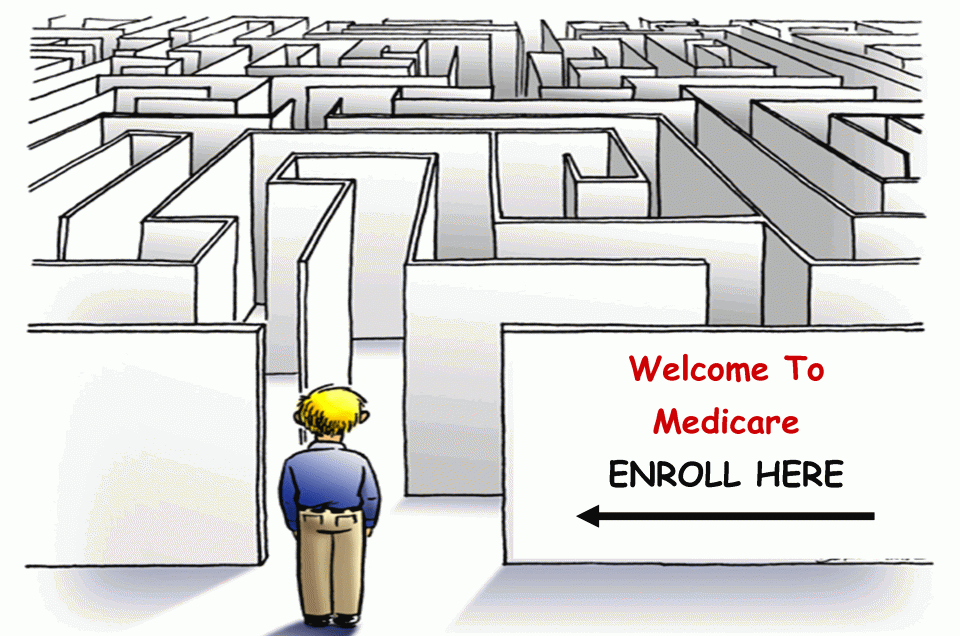 Medicare and you;
We are here so you can easily access Medicare Rules, Enrollment Dates, and Medicare Insurance Plans from just one location. We believe you should have access to this information immediately, with the convenience of just the click of a button, and to only receiving follow up calls if or when you want them.
On this page, we provide you a overview of Aging into Medicare, how to enroll into Medicare, which important features of plans to look for, and to quote and apply for your Medical Insurance Coverage. Everything underlined is a link, so if you want additional info on whatever the context is, just click the underlined hyperlinked word... We did a lot of source research to provide you tons of information in one location at www.dreilinginsurance.com.
Our goal is to help you however you like to be helped. If you would like us to reach out to you please let know with our Contact Us form or by email at info@dreilinginsurance.com. But, if you would prefer to check for your options without us calling you, just let us now in the quote now or contact us form. This site and its content is to help you and your family find the answers you need about Medicare to make an informed decision. If you would like to speak with someone, just call us at 310-503-0281 and request an appointment.
To Start, here are a few points on Aging into Medicare;
As we approach Medicare Age, currently 65, we have a 7 month window to enroll into Federal Medicare and select a Plan for the year. After we age into Medicare, we have specific times that we can change our plan which is generally during Annual Enrollment. Signing up for plans are very easy, and the benefits are really good, most Seniors will choose either a Medicare Advantage Plan that comes with Drug Coverage, or you may prefer a Medicare Supplement Plan in which case you will also need to select a separate Medicare Part D Drug Plan for Rx Pharmacy and Drug Coverage.
One thing to consider when you Age into Medicare, you can select a Medicare Supplement without any underwriting questions, so you are have a guaranteed issue with no additional charges for Medical Health Concerns. This is generally only available when you first age into Medicare.
Here is a quick link for additional information on "How Social Security Works", there is also information about Direct Deposit, replacing a lost Social Security Card, and what to do if a loved one passes with respect to Social Security or Medicare. There is even information on SSA Benefits for U.S. Citizens over seas.
Now, back to Medicare, Medigap, and Medicare Advantage Plans...
Here are your first steps to getting into Medicare;
First you will need to Enroll into Medicare Parts A and B, you do this at your My Social Security through the Social Security Medicare Benefits Page.
Here is a How to Apply Online for Medicare Social Security Instructions form incase things seem difficult.
Here is one more resource to Making Sure you Enroll into Medicare A & B sucessfully.
Create your Social Security account and be prepared with personal information
Create or log in to My Medicare Account at www.mymedicare.com
After you have enrolled into Medicare A and B you will wait for your Medicare Claim ID called your Red White and Blue Card
After receiving your Red White and Blue Card Claim ID, you can now apply and enroll into your first Medicare Plan within a 7 month period that is 3 months before and 3 months after your birthday month.
The First time you select a plan, it may be a good idea to carve out about 30 minutes and ask a Licensed, AHIP Certified Medicare Agent some questions.
Please remember Medicare Part B which is for Doctors is not free, there is a Federally Mandated Premium that you must pay and it will generally be billed quarterly when you are not receiving your Social Security Payments.
You may also need to select a Drug Plan if you do not have Creditable Drug Coverage,. A Medicare Part D Plan, called a PDP or Prescription Drug Plan is what you would generally look for as a Medicare Recipient.
Now, after you have received your application acceptance and Member ID, you can relax and use your coverage. But plan for the next AEP in October to review your plan so that you know your plan is still the best option for the following year. AEP is the time of year we can change our plans, this is called the Annual Enrollment Period (AEP)
Are there any documents needed when signing up for Medicare?
Yes, you may be asked to provide a copy of your Birth Certificate. However, according to the Deficit Reduction Act from 2006, you might be able to provide a Passport. This law is aimed at Medicaid, but it may possibly be used when applying for Medicare.
Documents required when applying for Medicaid, and here is the full PDF Link.
What to Consider when Selecting a Plan;
This section is to help you whether you are new or have had Medicare for a long time. Every year during AEP from October 15th to December 7th we are able to change our Medicare Advantage Insurance Plans. Please remember that Medicare Advantage is a Private Health Insurance Plan through an Insurance Carrier Like Anthem, Blue Shield, United Health Care, etc... The reason the Medicare Advantage Plans exists is that Original Medicare A & B has some limitations like an unlimited 20% Co-Insurance. Medicare Advantage Plans and Medicare Supplement Plans are a way to limit your costs.
There are also many times during the year that you may be able to change your coverage due to a Special Qualifying Event
What do I want before I enroll into a Medicare Plan;
First are your Prescription's covered under the plan, and are they in a Low or Lower Cost Tier?
Next, are your Physicians in the Network, unless that is not important to you
Do you prefer a specific provider organization like Health Care Partners or Torrance Memorial or THIPA?
What Level would you prefer your deductibles and co-payments to be?
How would you like to receive your coverage, by a managed HMO system or would you prefer to direct your own referrals yourself from a PPO or a Medicare Supplement Plan.
Have you ensured that you have creditable drug coverage?
Do you qualify for any LIS or Medi-Cal for income assistance?
Is there a budget in mind, or is it more important to get what you want vs. saving money?
Is there a handy resource you can send me? Yes... there is this.
The questions above should put you in the right frameset to pick a plan that you will be satisfied with. Below will be just a few areas to help while you run your options here. We are also available Monday through Friday by appointment so if you do want to speak with us just call us at 424-263-4699.
While Running your Medicare Quote & Applying for Medicare, MAPD, PDP or Supplement Plans;
Please remeber, CMS Rules mandate that Medicare Advantage Plan Options are ran by Brokers, for this you must submit a request to us and we will send your options as soon as possible. Med Sup is allowed however, so please use our Quoting Platform.
Hit the Quote button, and Select Medicare Supplement Quotes
To get your Medicare Advantage Options and Medicare Part D Drugs Plan please click here
Put in your Basic Info, Name, Age and Zip Code
If you do not want us to call you, please send us that request so we can respect your request
Look over the plans specific to your area and the rates that are specific to your age
Search for Doctors, Drugs, Hospitals and Pharmacy Coverage to make sure you are looking at plans you will be happy with.
Select a Plan and Hit Apply
You will be taken the Insurance Company's Site that you choose such as Health Net of CA, and you will need to complete the application.
Reach out to us, and let us know how you liked our site.
If you do apply, expect a call from the Insurance Carrier verifying that you intend to enroll.
If any questions, concerns, or you just plain need help, let us know so we can step in.
Thank you for visiting our site,