Dental & Vision, LTC, DI called Long Term Care and Disability and other supplemental coverages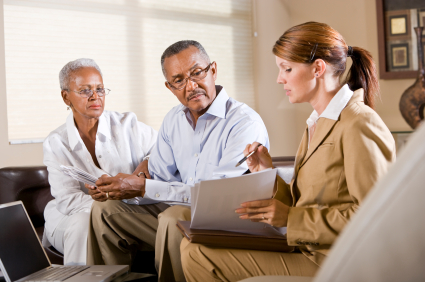 At Dreiling Insurance we are about helping you and allowing you freely the ability to run your own quotes as well as having a single site location to provide you with the information you need to make an informed decision. We feel that most individuals want to do the prudent thing, but just do not have the time to meet with an agent or field a bunch of calls to get a few answers to straight forward questions.
What you get here is the ability to find your information, save it to run rates later in the future, and the control of telling us when or if to contact you.
If you have any questions please open our Contact Us link.
If you would like to speak with a Consultant, please call us at 424-263-4699
If you want to run your own quote, click here and select the type of coverage you are looking for and go from there.
Within our quoting platform, you can select a plan and apply at the click of a button. Everything is provided at no cost to you, we have even paid several fees to protect this site and any information you leave behind. We have gone the extra mile to make sure you and your information are safe.
This section is about the following lines of coverage in this order;
Dental Insurance
Vision Insurance
Long Term Care, LTC
Hybrid LTC, Chronic Illness
Disability Income, DI for your Income Protection
How a Dental Plan can work for me?
Dental Plans come in many forms, from pure insurance to negotiated contracts that are really a list of just Dental Deals. The Insurance portion will offer DHMO which is an HMO for Dental Plans, and PPO Dental Plans. Generally, DHMO's have limited networks, but have a co-pay structure for a list of procedures specific to the plan you are looking at. PPO Plans are much more flexible and are also more expensive, but the networks are much larger.
Dental Plans generally cover oral care that would not normally be covered by a Major Medical Health Plan for an Adult. Each company offers different options, which is why we believe it is important to work with multiple Insurance Carriers. Our Quoting Platform will give you quotes from companies like Delta Dental, Blue Shield, Anthem, Ameritas, and many more.
One major difference with PPO's from DHMO's is the tier level that procedures are covered. Since there is no set standard, you want to pay attention to the procedures that lie in Type 1, 2, and 3 services. The differences can mean a co-pay or a larger co-insurance percentage, they may also have a waiting period for specific covered procedures.
What do I want to consider?
Do I want the flexibility of a PPO or should I save money and accept a narrower network with a DHMO?
Is my Dentist in network?
Am I expecting any type of Major or Minor service, and how is that covered on my options?
Is there any waiting period that may concern me?
Can I enroll anytime of the month or year, or is there a specific time I may apply?
Where is the list of benefits?
How do get a quote and apply if I find what I am looking for?
To run a quote on your own, just click quote, input your information and look at your different options. If you find the plan you are looking for open up its provider search and benefits summary. If all checks out, there is an apply now button that will direct you to that insurance company. Just go through their application and hit submit. If you get stuck along the way, just give us a call at 310-503-0281 or email us at info@dreilinginsurance.com.
Vision coverage and my sight?
Vision is not covered normally for adults under a ACA compliant Health Insurance Plan. The importance of Vision aside from the obvious is the ability to detect underlying Medical Problems that have gone undetected or are in very early stages.
Vision Plans usually have a large network with Carriers like VSP or Eye Med. What is covered are exams, a portion or all of your frames and lenses for glasses up to 1 time per year as well as contact lenses. The price savings compared to the price of vision can really help out families with vision needs.
What do I want to think of while I run and overlook my quotes?
How often do I have my glasses updated or replaced?
What Doctors are in Network?
How much is covered for Glasses or Contact Lenses?
Is Laser Surgery Covered?
What co-pay and monthly premium am I comfortable with?
How do I run my own quote?
It is very easy, actually it is the same as running a quote for dental accept for one thing... You need to select the vision quote tab.
To run a quote, just click here and you will be taken to your quoting options. Select Vision, input your info and hit run. After that you will see plenty of plans to choose from. Go ahead and pull up the benefits tab for each quote to get the details about the plan. When you are happy with a plan, hit apply now and you will be directed to that Insurance Carriers site to finish the process. If you have any questions, please reach out to us at info@dreilinginsurance.com or by phone at 310-503-0281.
Long Term Care Insurance
Unlike Traditional Health Insurance, Long-Term Care Insurance is designed to cover Long Term Services and Support Care Givers. The reason LTC is important is that what is covered is extremely expensive, and no other Insurance Lines including Medicare will cover it (aside from Medicaid and certain Spend Down Limits are met). The only other Insurance Line that can provide Long Term Care through a Chronic Illness Provision is a Hybrid Life Insurance LTC policy.
Long Term Care Services are so Important and Expensive that it almost became required to have by law when the ACA, Affordable Care Act was know, known as Obama Care. Services for the frail can easily run from 5,000 to 10,000 dollars per month. We have worked with some families that have gone through over 1,000,000 Dollars.
In California there are only a few Insurance Carriers offering Long Term Care Stand Alone Policies, those mainly are Mutual of Omaha and Transamerica. Aside from that there are a handful of Life Insurance Companies offering a Permanent Life Insurance that can be used as LTC, in many cases those funds are accessed tax free. Insurance Carriers that offer these are John Hancock, Prudential among a few other carriers would be recommend.
Unlike the Medical, and Medicare plans or Term Life Insurance that you can quote on your own, this is not one that is recommended to go completely on your own. If you have any questions, please fill out a contact request and we will provide you the Illustration promptly.
Just like all of our quoting tools, we only want to contact you if and when you want to be contacted. This site is about providing answers, information and quotes to you in a respectable manner that is concerned for you, your goals, and your schedule and time.
The areas to focus on when looking at Long Term Care
What are the elimination periods, and what triggers the start of my elimination period?
What are ADL's and how many must I need help with before I will receive my benefits?
How much coverage will I actually need?
How large of an impact will Inflation change my future needs?
Should I add Inflation Protection to my Policy?
Is it a stronger option to explore Permanent Life Insurance with Long Term Care or a Rider that pays me benefits if I am unable to perform 2 ADL's and I am not expected to recover?
Unfortunately these are rather large questions, but we can help you get your answers you want... After that it is up to you, we are not going to follow up with anyone that does not want us to follow up with them.
One last thing, this is about Applying and Underwriting;
Applying for LTC will require underwriting, it will be a bit like applying for a Life Insurance Policy. Here is an underwriting outline by Transamerica to see what kind of things will be looked at.
We hope that this information has been helpful, if you have any questions, please email us at info@dreilinginsurance.com